Come to Grenada Deep Sea Fishing on the Top Grenadian Sport Fishing Charter boat (since 1998)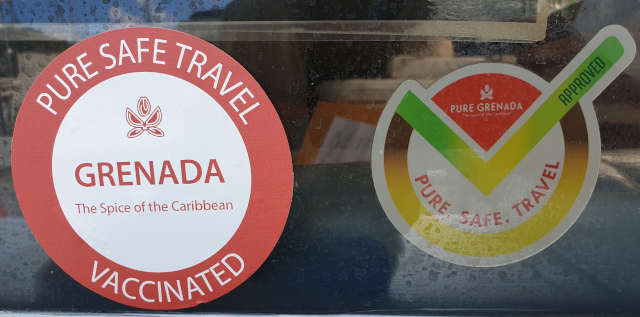 Fully Vaccinated & Fully Approved by Grenada Tourism Authority! We comply with Grenada's Covid19 protocols.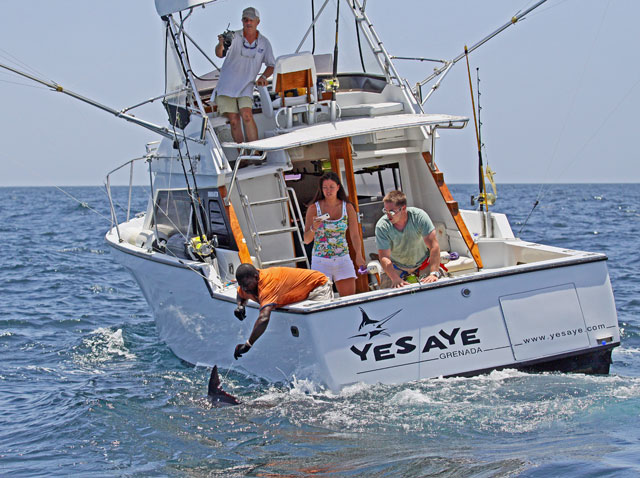 As featured on Bill Boyce's IGFA Saltwater Fishing Adventures (ser.2 ep.12) on the World Fishing Network!

Marlin Fishing in Grenada!




We offer discounts for SGU! register by following our instagram page on the logo link above!


The 31 ft Innovator Sport Fisherman "Yes Aye" is capable of 28 knots and is fully equipped.


We post real time catch photos on Instagram!



Captain Gary invites you to enjoy the Ultimate Angling Experience
Big Game Fishing Charters in the Caribbean!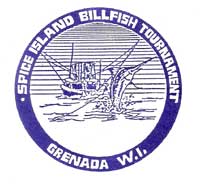 Spice Island Billfish Tournament Results:
7th place - 2020
4th place - 2018
4th place - 2012
3rd place - 2006
1st place - 2003



Come Deep Sea Fishing Grenada and catch the Marlin, Sailfish or Tuna of your dreams!



Gary has operated sport fishing charter trips
in the Caribbean from Grenada since 1998.

Grenada sportfishing is known as one of the best deep sea fishing venues in the Caribbean. Grenada has excellent marlin fishing and superb yellowfin tuna fishing (average size over 100 lb!).

His speciality is offshore deep sea fishing for Blue Marlin, White Marlin, Sailfish and Yellowfin tuna; plus wahoo and dorado.

True Blue Sportfishing charter trips offer full time professional service using the best tackle, equipment and our experience to make your time on the water as productive as possible.



Located at Port Louis Marina, St George's Grenada. Parking and good facilities including the Victory Bar & Grill
(who will cook your catch for you if desired).



Conservation

We support The Billfish Foundation and protect billfish from stress by NOT pulling them out of the water before release. Hence our pictures show billfish in the water not in the boat.

We always release all the marlin and sailfish that we catch. We encourage everyone to support billfish conservation by releasing them and not eating them

Lets take marlin and sailfish OFF the menu.